Aquatic Science and Technology (ISSN 2168-9148) is a peer-reviewed international scientific and open access journal published by Bigedu Foundation. AST's primary goal is to publish original research papers and review articles dealing with aquatic systems (marine, wetlands, and freshwater systems) and their boundaries. It is published in online version which is free to access and download.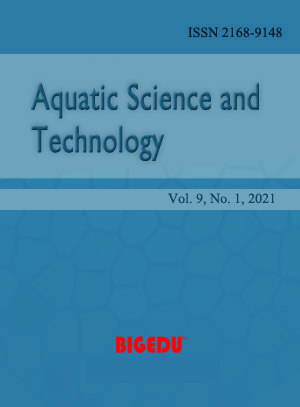 AST is included in:
Lockss
PKP Open Archives Harvester
The Standard Periodical Directory
Worldcat
Areas include but are not limited to:
Aquaculture
Aquatic Biology
Aquatic Chemistry
Aquatic Ecology
Aquatic Environmental Monitoring
Aquatic Pollution and Remediation
Aquatic Toxicology
Conservation and Utilization of Aquatic Resources
Dynamics of Aquatic Ecosystems
Environmental Economics and Management
Fisheries Science
Geology
Hydraulic Engineering
Hydrology
Investigation and Assessment
Limnology
Ocean Engineering
Oceanography
To facilitate rapid publication and minimize administrative costs, the journal accepts Online submission and Email submission. All manuscripts and any supplementary material can be submitted via the journal's online submission or email to ast@bigedu.org.
Paper Selection and Publication Process
a). Upon receipt of paper submission, the Editor sends an E-mail of confirmation to the corresponding author within 1-3 working days. If you fail to receive this confirmation, your submission/e-mail may be missed. Please contact the Editorial Assistant in time for that.

b). Peer review. The review process may take 4-10 weeks.

c). Notification of the result of review by E-mail.

d). The authors revise paper and pay an Article Processing Charge (100USD).

e). E-journal in PDF is available on the journal's webpage, free of charge for download. We aim to post articles online within 3 weeks of acceptance.
NOTE:
The publisher and journal have a policy of "Zero Tolerance on the Plagiarism". We check the plagiarism issue through two methods: reviewer check and plagiarism prevention tool (ithenticate.com). All submissions will be checked by iThenticate before being sent to reviewers.